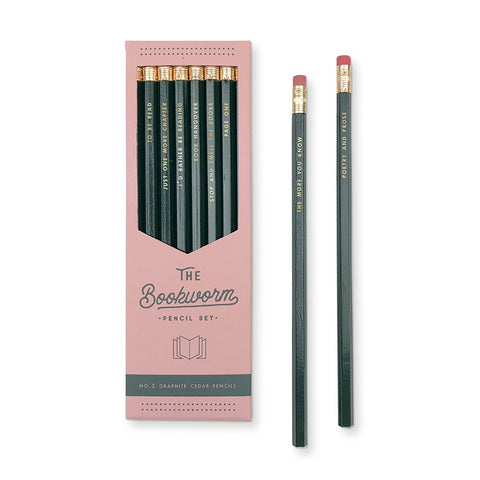 Bookworm Pencil Set
This set of themed pencils is perfect for the bookworm. Perfect for note taking about your novel. Set of 8 Unsharpened Pencils. Hand Foil Stamped. Non-Smear Erasers. No. 2 Graphite Cedar. Made in Lawrence, KS. Packaged in a clear cello sleeve. Made in United States of America.
Pencis Read: The More You Know, To Be Read, Just One More Chapter, I'd Rather Be Reading, Book Hangover, Stop and Smell the Books, Page One, Poetry and Prose.
Image from Ruff House Print Shop.
---
We Also Recommend
---