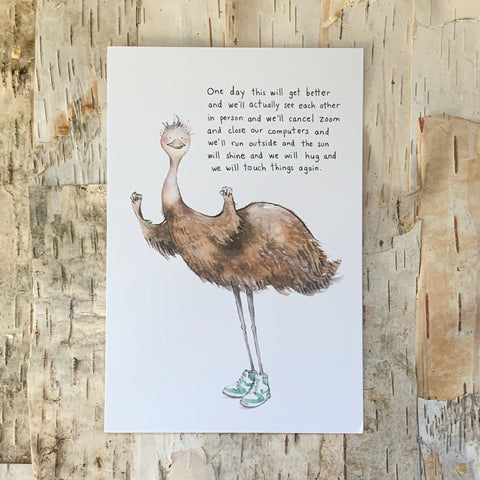 Encouraging Emu Postcard
Postcards: the perfect way to send someone a little hello/hug/miss you. Short, sweet, fun to send, and super fun to receive. 
Postcard reads: one day this will get better and we'll actually see each other in person and we'll cancel zoom and close our computers and we'll run outside and the sun will shine and we will hug and we will touch things again.
---
We Also Recommend
---