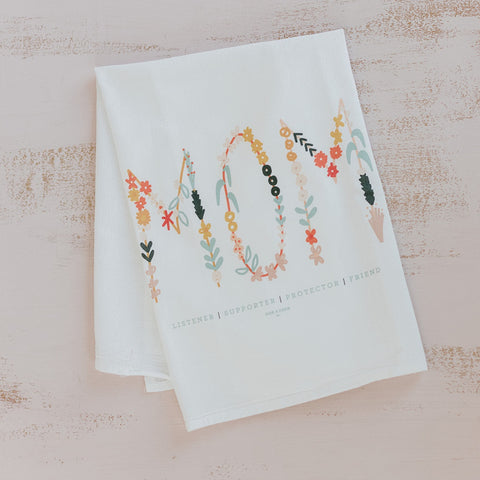 Mom Flour Sack Kitchen Tea Towel
There are so many roles that moms play in our lives, and on this tea towel, Doe A Deer has listed a few notable favorites. Mothers deserve all of the credit in the world for the selfless things they do to raise us. If you're looking for a fun Mother's Day gift that shows your appreciation, then she'll definitely feel all of the love when she receives this towel. Qualities that make flour sack towels special: 28 x 29 inches of absorbent (and adorably designed) flour sack cotton Please note that since the fabric of these towels is stretchy & soft, not every towel will be the exact same size or a perfect square, and that's the beauty of American-made flour sack cotton!
Towel Reads: Mom, Listener, supporter, protector, friend.
---
We Also Recommend
---